# Cases
With the help of cases, you do not have to worry about setting up the bot
- Download the file from the link
- Import it into your chat in the "Advanced" section»
Done! ✅
"Standard" Case - Download
Case "Dating Chat» - Скачать
"Buy/Sell" case - Download
Case study " Search for jobs and employees» - Download
Let's look at how to fully configure the case:
You need to fill in the admins in the sections:
- "User rights"
- "Complaint System"
In the "Chat Triggers" section, you need to fill out who will receive the completed user profile and what word to call it. By default, the questionnaire is called if you write "#questionnaire " in the chat, but you can add your own words in the trigger conditions.
To choose who will send the completed application form, click on the green plus sign: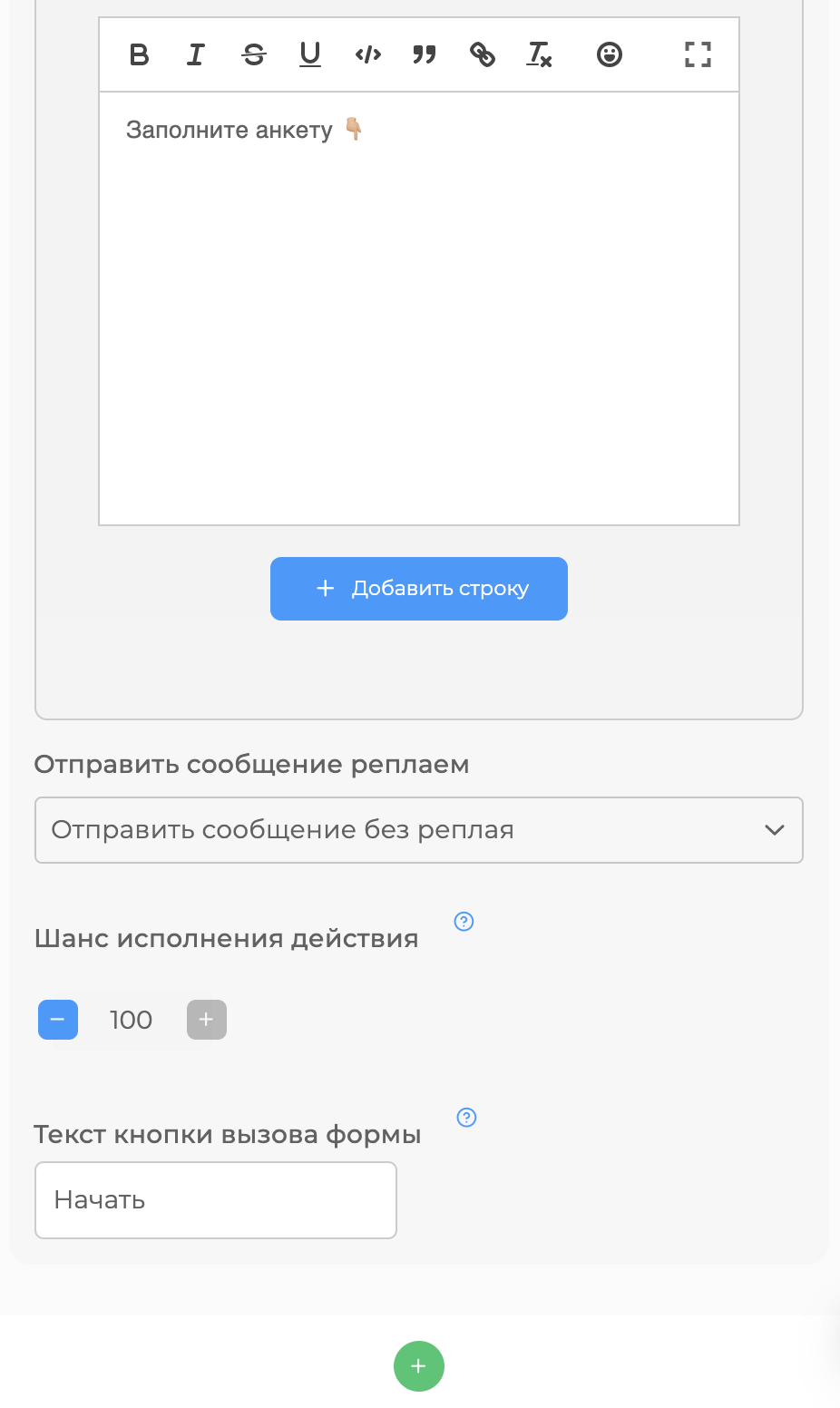 Next, the "Select action type" window will open, scroll down and you will see 3 types of action, select one of them:

If you select "Send the form result as a private message", you can specify multiple users there. If you select "Send form result", you will only be able to specify one user ID.
According to this principle, you can configure all the cases.