# Beginning of work
Write the command /start ("Start") to the bot's private messages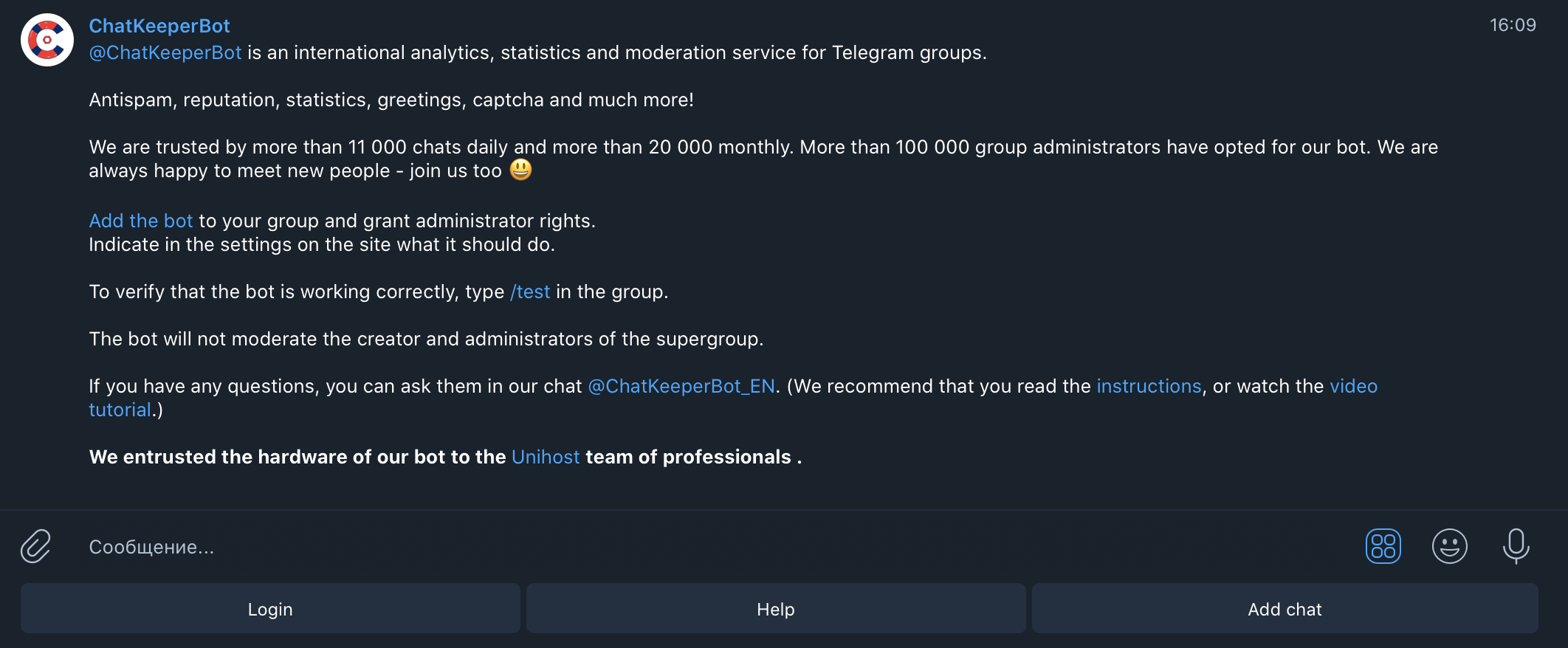 Excellent! Now you can read the information that the bot sent.
Pay attention to the buttons below the message writing field.
Prompt
In the mobile version, to activate these buttons, you need to press the symbol to the left of the icon with emoticons.
You can add a bot to a chat in three different ways: :
Using the "Add chat" button ;
In the group settings: "Pencil" (or three dots, in the chat menu) -> «Add participants» -> enter @ChatKeeperBot in the search and click on it;
By clicking on link

(opens new window)

and selecting the desired chat. Soon, after adding the bot, he will send you a message that he needs to look around, after about 30 seconds it will disappear.
Next, the bot will send a welcome message to the group and offer to select a language using the buttons.
Sumptuously! Now, for the bot to work, it must be added to the administrators and given all rights.
This can be done as follows:
Pencil (or three dots, in the chat menu) -> Information -> Edit -> Administrators -> Add administrator
Enter @ChatKeeperBot into the search and click on it.
You need to give all the rights by default (you can without the latter) and press the "Save" button.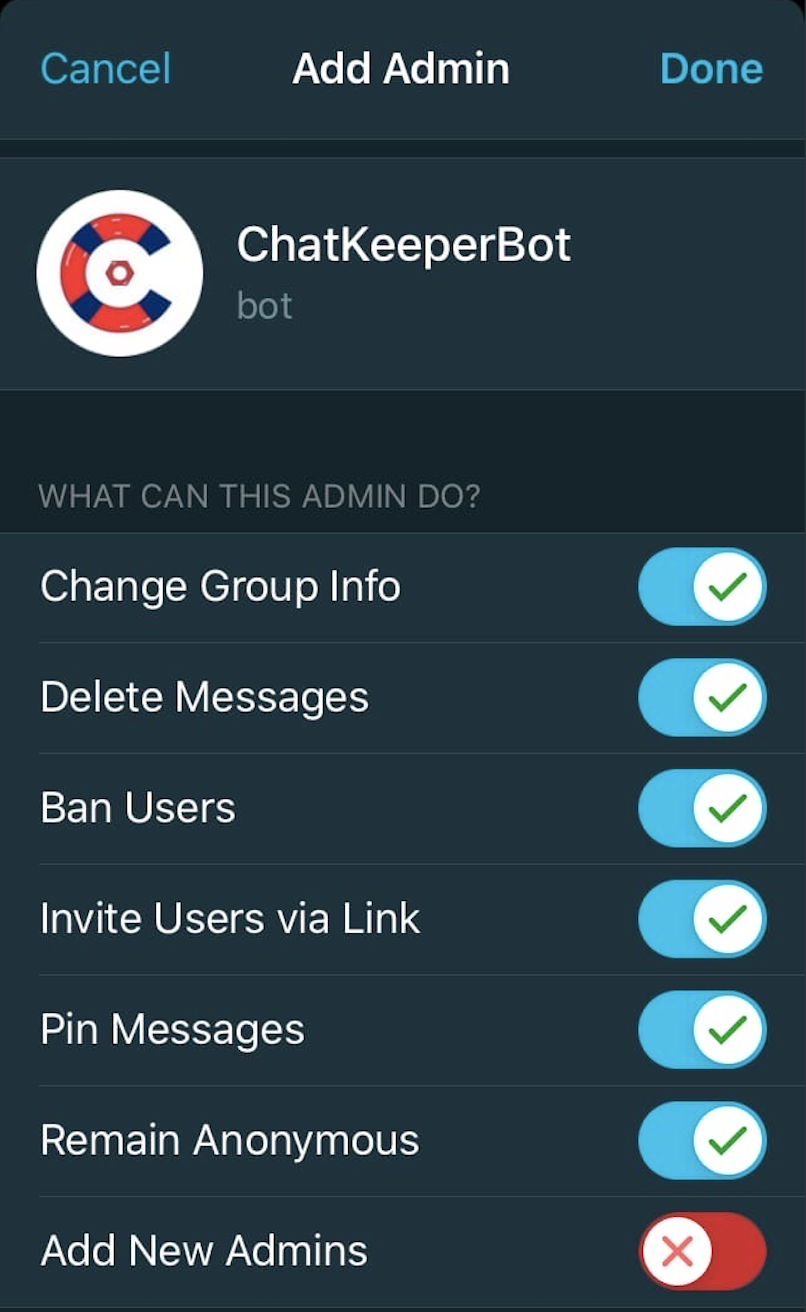 Warning
Be sure to write the command /reload (or!Reload) to the group - it will update the list of administrators.
Click on the "Login" button or write the command /link to enter the site.
If you did everything correctly, your group will be displayed in the site settings (opens new window). In the lower right corner there will be a button "Settings", by clicking on which you can configure the bot.